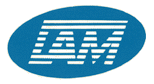 "The Moscow Analytic and Calculating Devices Enterprise after V. D. Kalmykov " is one of the first undertakings of Russia which produces the means of calculating technique (found in 1923). At present the enterprise is aimed at the production of the means of electronic and calculating technique, systems and devices of informatics, management and their components. The enterprise has the most modern technologies, and the certificate of correspondence to the international standard ISO 9002, the diploma of the program "Moscow Quality", is a laureate of the IV Exhibition "Russian Tradition of Quality".
The Open Joint-Stock Company "SAM" collaborates with a number of famous Russian and foreign companies; it is a partner in producing FujitruSiemensComputers, is a provider of cosmic corporation "Energy"; Ministry of Atomic Industry of Russian Federation; Siemens; Yokogama Electric. Being equipped with modern technology, flexible producing structure, highly qualified specialists, traditions of production of electronic apparatuses, the Joint-Stock Company "SAM" is ready to work in the field of international cooperation.
In the hard for the orchestra times our enterprise rendered assistance to the oldest in the world Jazz Band. Hence our plant and the orchestra are on friendly and warm terms.
107066, Russia, Moscow, Nizhnyaya Krasnoselskaya,35.
Tel.: (095) 261 1204; fax: (095) 264 3883,
Web: sam.mcd.ru, E-mail: sam@mcd.ru